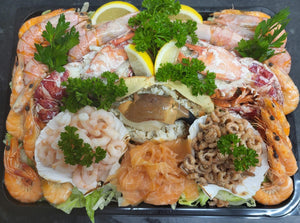 A family-run business with humble beginnings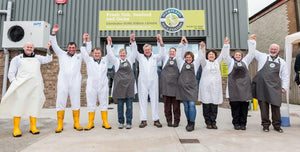 Mermaid Seafoods' story started in 1970 with the Wright family moving from their village shop in Goostrey to Ty Gwyn in Conwy.
From the family home, Malcolm sr and Mary ran Ty Gwyn fish shop which seemed a natural progression with Malcolm's love of fishing being ignited from living by the seaside.
Mary told us that the local community were very supportive, welcoming and patient with them as they learnt the ropes from a cookery book.
Fast forward to 1984 with Malcolm & Mary moving to Llandudno where Mermaid Seafoods is born. Two of their children, Malcolm Jr and Margot joining the team shortly after.
Malcolm and Mary now happy that Mermaids is in safe hands with the 2nd generation, they retire.
Expansion came quickly with Margot growing the retail fish counter into one of the largest in North Wales and Malcolm taking care of his many wholesale customers delivering along the North Wales coast.
In 2018 the shop was relocated across the car park to our new state of the art building.
With the 3rd generation Sonya & Wayne (Margot's daughter & son in law) at the helm with their amazing crew Mermaids continues to flourish and the story continues...
Location
Our Premises and Open Hours
Order online or pop in to visit our counter.
Unit 7,
Builder Street,
Llandudno, LL30 1DR
Tue - Fri: 8:30am - 4:30pm
Saturday: 8:30am - 12:30pm
Closed: Mon and Sun